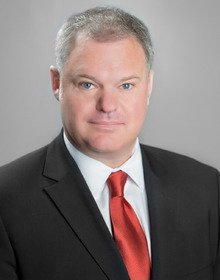 January 8, 1969 – April 5, 2018
 We are profoundly saddened by the loss of our friend and colleague Lee Hester. Lee was well-loved and admired for his impeccable, loving, kind and optimistic personality, and we admired his love for making people feel connected and  entertained at all times, even if it were at the expense of himself!
Lee Hester was a successful Senior VP at Jones Lang LaSalle, and studied Technology & Marketing Management at BCIT, as well as Urban Land Economics at The University of British Columbia. Lee has been recognized several times for his superior sales performance and has been a guest speaker at NAIOP, CREW, The Real Estate Forum and many other panels.
We were so lucky to have known Lee on a personal level. Travelling to New York City with him was one of our favorite trips. The group of us had so much fun riding bikes over the Brooklyn Bridge, watching the sunset from under the bridge while sipping on beers. Lee always wanted everyone to be together having fun, and it was impossible not to when he was around. His dedication as a friend always made us feel special and we are truly going to miss having him in our lives.
Thank you for the memories Lee,
 Lane & Laurie Oseen