In this edition of our newsletter, we feature our very own DLO Move Coordinator, Analise Ipatowicz.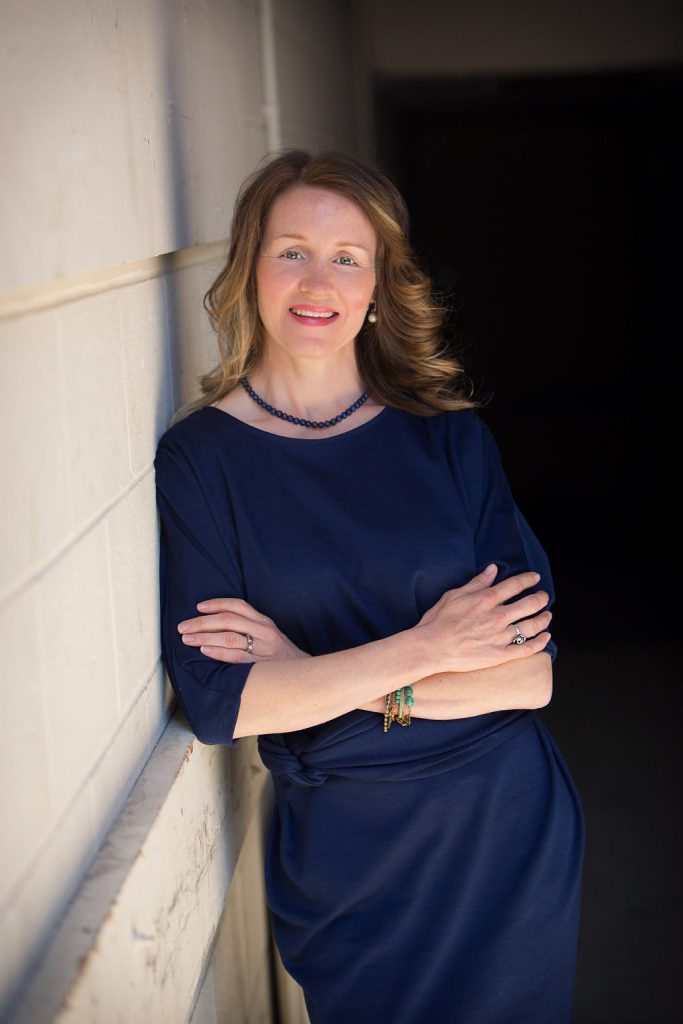 Q: What made you join DLO 18 years ago?
A: After completing my degree from UBC, Lane was wanting to grow DLO with a trusted team and who can you trust better than your sister? It drastically changed my career path, but I knew a healthy lifestyle and work/life balance was paramount for me. That balance is one of the many reasons why I have stayed with DLO for my entire career.
Q: What is your main role as a Move Coordinator?
A: My main role is to bring a level of peace to a client's planning by bringing in fresh, positive energy at a time when everyone is running low on steam. People feel organized again, and appreciative of having someone ensure this final piece of the project is looked after. I think setting up a solid communication strategy is vital, and my starting point, to ensure the staff feel valued and supported while having all the information needed to be apart of the excitement. That's my main role – turning a dreaded event (the move) into something people have control of and ultimately can be excited about.
Q: Do you have a favourite move coordination job to date?
A: I love the big jobs of 800+ staff when I work with a client for 6 months or even a year. You get to know the people and play a part in the project, rather than just the move planning. Working with the Vancouver Police Department was a great job. Managing risks and having a solid backup plan was instrumental in the success of that multi-phased move including the coordination of Homicide, Strike Force, EOPS, Witness Protection, and the Ballistic Lab and Forensics lab, to name a few. That was a fun year.
Q: What is your favourite place to dine out with friends?
A: I love The Workshop in North Vancouver because it feels like my two favourite worlds colliding: Japanese and healthy deliciousness. Though I'm usually sneaking in for lunch alone, I still love it! On a night I'm feeling like having more fun, Bao Bei is the winner even after 8 years of loving it! What can I say, I am a sucker for consistency.
Q: There are new developments going on in your personal life? Can you tell me about this?
A: My newest endeavour is really not new at all. My family has been living in a three-generation house with my mother, the lovely Donna Oseen, for over 16 years. It is an amazing and mutually gratifying way to live – supporting my Mom as she ages and being supported in so many ways while she is still young. A couple of years ago my husband and I acquired a beautiful residential property in the Grand Blvd area of North Vancouver and decided to share the concept of multi-generational living through the design and build of two multi-generational homes. Our vision is coming to fruition this winter so it's a very exciting time!

Q: What inspired your interest in multi-generational living?
A: I was first introduced when I lived in Japan with a host family – four generations lived together including the great grandmother who was taken care of by the grandmother and grandfather, who in turn were cared for by the mother and father. https://www.instagram.com/p/BxGMd-DHubb/ Everyone took care of the young boys and nobody was lonely. This traditional living arrangement would need to be tweaked to work for me, but I knew this was how I wanted to live. It was an idea my husband and I hashed out even before we were married.

Q: How do we find out more about this part of your world?
A: I write a blog on multi-generational living work and have an Instagram account where I share stories and insight into modern-day multi-generational living. It's so much better than people think (assuming you like your family!) and doesn't require anyone to give up privacy or independence with the right design.
https://www.onestoneliving.com/
Q: Tell us something that might surprise us about you.
A: I have a surrogate child that will be 10 years old this December. He's pretty cool and he's a better mountain biker than me.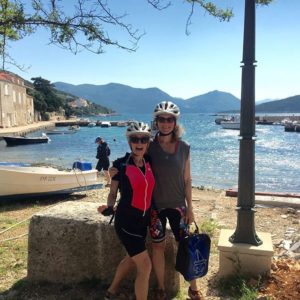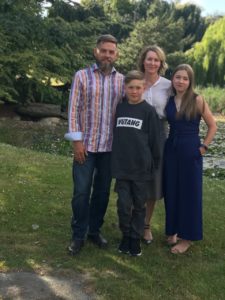 If you would like to be featured in one of our upcoming Spotlight newsletters, please contact Laurie Oseen: laurie@dlo-move-support.websitepro.hosting
We would love to get to know you and your company better!