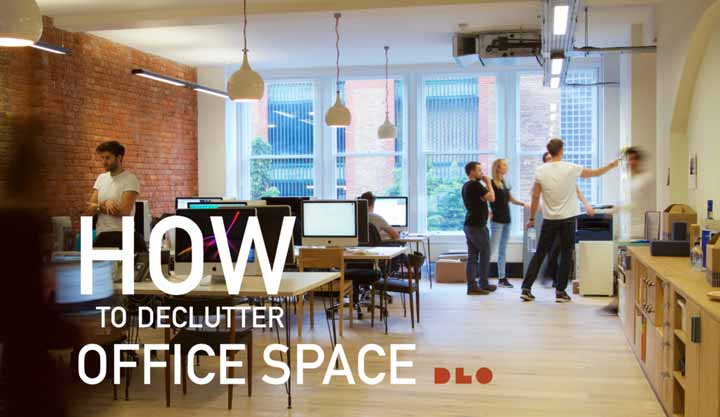 It's almost time for spring cleaning, and decluttering your office space is no exception. A fresh, clean office will give a boost to productivity and morale.
Follow these three tips to make your office space cleanup a fun and effective process.
#1: Have A "Purge Party"
Dedicate a full day to the office space cleanup and get everyone involved. Consider providing lunch and snacks to create a fun atmosphere. Provide additional shredding bins around the office and large bins on wheels to make the cleanup as convenient for employees as possible.
#2: Scan It, Shred It
Wherever possible; scan files to save paper storage. Things like copy files or printed copies of an email trail don't need to linger around the office taking up space. Scan them instead, then shred the paper or recycle it.
#3: Keep It Green
Separate everything that's getting tossed out into categories like Cardboard, Plastics, metals, Garbage, IT Surplus (printers, screens, keyboards, etc.), and reusable office supplies (notepads, binders, staplers, etc.). Sorting the surplus into categories for recycling and reusing helps minimize waste and keeps your company green.
---
ICSC Conference, Whistler
For the 9th year and counting, we were happy to attend the ICSC Conference in Whistler. The conference took place from January 29-31 at the Fairmont Chateau Whistler Resort.
---
DLO Holiday Party Recap
The 9th annual DLO Holiday Party was once again a fun evening with clients and business colleagues. Drinks were flowing, the food was great and the mood was upbeat thanks in part to the sounds of the band Rosco. The photo booth was a highlight as always, and our guests had a blast dressing up with the provided props and posing with friends and colleagues.